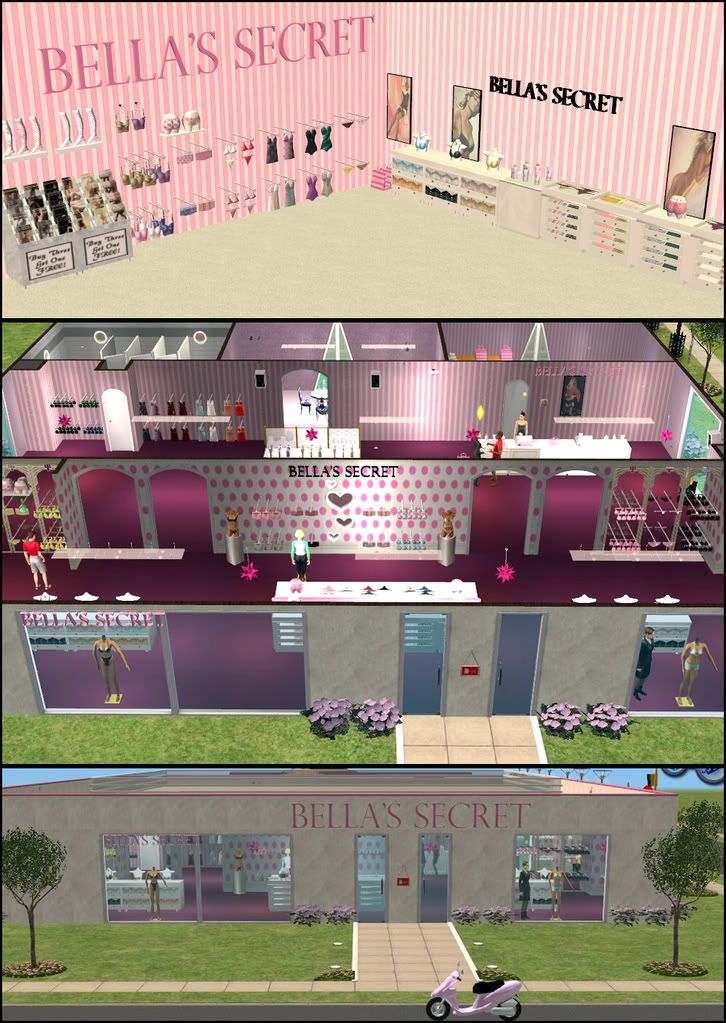 Retail Sims website
Retail Sims has such an eclectic collection of sets and items I had a tough time deciding which picture to post. The main attraction of the site is the many Open-for-Business Ready sets - buildings and items to start any number of businesses. They also feature a number of pre-OFB business sets for those without the EP. And then there's the movie props, 'hood deco, foods, holiday sets...the list goes on and on!
Downloads:
Buy Mode: Business sets, both OFB and pre-OFB; Valentine's, Christmas and Halloween sets;many Spring themed items as part of a community project; Urban items; Alien world/ Fantasy plants for landscaping; Unique movie set props; Edible foods; Unique sign meshes and recolors
Neighborhood Items: Decor for your hood.
Build Mode: Walls and Floors
Lots: Many community lots pre-loaded with unique business items.
Special:
Retail Sims Forum
, where you can find recolors of many Retail Sims sets; registration not required to view posts.
Featured Items:
Sports Galore Set
: Decorative items for your sports fans!
*It seems to me this site used to have some pay/ donation items. However, I can't seem to find that to be true, and the booty isn't loading for me to check, so until I prove otherwise, I'm listing this site as
100% Free
!*