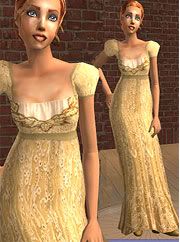 All About Style:
Sims 2 site
,
Sims 3 site
All About Style is a long-running Sims clothing site with high quality downloads and an amazing selection of historical items. It is one of the best sites out there, with a wide selection of available CC.
Sims 2 Downloads:
Clothing: Both modern fashion and historical wear for all ages and both genders. Older fashions and career wear can be found at the
AAS Clearance Group at Yahoo
(free membership required).
Accessories: A large selection of jewelry and other accessories for your sims, some historical.
Hair: Great hair and hats, some historical.
Sims 3 Downloads:
A large selection of patterns, clothing, sims, and accessories & shoes.
100% Free Site!