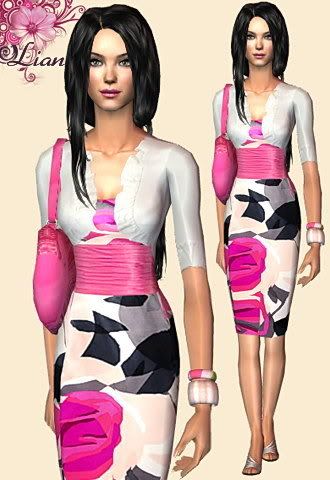 Liana Sims website
Liana has been around for years, providing high quality trendy fashions and accessories for your female sims. Her site has expanded lately to include fashion for your female teens, female kids, gorgeous female elder fashion, and even a men's line.
Sims 2 Downloads:
Clothing: All kinds of gorgeous trendy female looks, including runway looks, maternity wear and bridal gowns. There's a large selection of female teen wear, as well as everyday, formal and swimwear for your girls. And finally great everyday wear for female elders and adult males.
Accessories: Gorgeous jewelry, bags, scarves, bangles, watches and glasses.
Makeup: Lipsticks.
Sims 3 Downloads:
Trendy clothing and accessories, patterns, and a few lots.
Liana Sims is primarily a free site, with some
donation
items. She rotates in old donation items after a certain amount of time has passed.