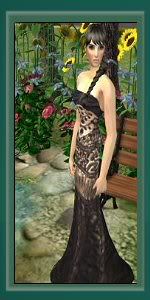 Limmerfer website
: DEAD SITE
If you have any Limmerfer files, you can submit them over at
the Sims Graveyard
.
Limmerfer's is a little known site filled with all kinds of gems.
Downloads:
Clothing: For adult female: everyday outfits and separates, and formals. She also has outfits for female toddlers and children, as well as some sleepwear for female teens.
Historical Clothing: Elegant dresses for adult females of the Civil War and Elizabethan eras.
Makeup: Lip and eye colors, and lashes.
Jewelry: Lots of pendant necklaces, and one set of earrings.
Genetics: Tons of eye sets.
Buy Mode: Maxis recolors, including bedding. She also had tons of art that hasn't made it back yet from her computer crash. I'm keeping my fingers crossed!
Build Mode: Ground covers, pool sets, and wall/ floor sets.
Some of Limmerfer's older CC items are stored at her Yahoo Groups site,
limmerfersims2
. Free registration is required.

100% Free Site!