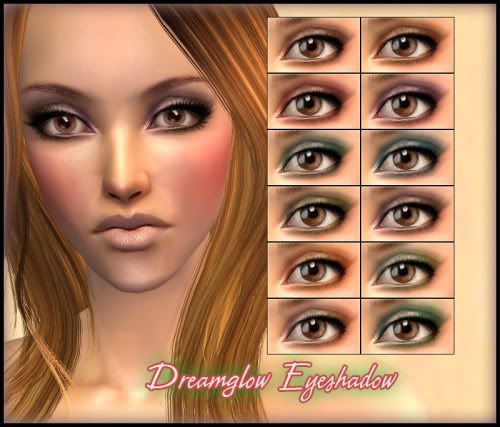 La Pink was Iced Mango's site, filled to the brim with yummy make-up and other goodies for your sim. This site is worth a visit just for the happiness brought on by its sea of bright colors, not to mention the amazing CC.
Her downloads are archived at The Sims Graveyard,
here
, and her MTS2 CC is still available at her profile, linked below.
LA Pink site:
Makeup: A bevy of trendy looks: Eyeshadows, Lipsticks and glosses, blushes, mascara.
Misc: Nails and Brows also found under makeup.
Face Masks: Unique facemasks that really are face masks -- as in the beauty kind.
Eyes: Beautiful, realistic looking eyes.
Hair: Trendy female and male hair recolors.
Accessories: Eight sunglasses sets, hoop earrings, 3D eyelashes, and Indian/ Oriental jewelry sets.
Older stuff found under Clearance Sale.
Iced Mango's MTS2 page
:
Complete Sims: A variety of beautiful sims to download.
Makeup: More eyeshadow, glossies, mascara and blushes.
Misc Makeup and Facemasks: Crossed eyes for your goofy sims, lateral looking eyes, and natural lashes.
Hair: Nine female hair recolors.
Eyes: More gorgeous eyesets.
Accessories: Two sunglasses sets, one regular glasses set, two earrings, a winter accessories set and a big, floppy summer hat.