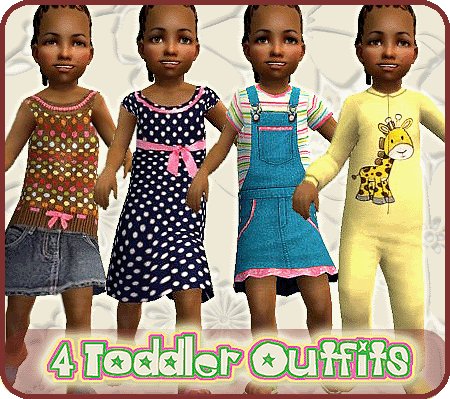 eXpress Sims site
Dead Site - files can be found at the Graveyard.
eXpress Sims is a great site, filled with everyday wear for females of all ages, as well as unique goodies with a South African flair.
Downloads
Clothing: Many options for adult females, including traditional African dress and maternity options (with Squinge mod). She even has a section of clothing for the Momma Lisa plus size mesh from Franny Sims. You'll also find outfits for female teens, children and tots.
Face Masks: Traditional African face paint for all ages and genders.
Accessories: Cute earrings and purses.
Buy Mode: Fantastic recolors of furniture and outdoor sets.
Lots: Several residential lots with the theme "Simple Lane," as well as some cute community lots.
Misc: eXpress is part of the Wicked Nouk family, and so has archived all of their WNF aspiration reward contributions; click the "Aspiration Rewards" tab.
100% Free Site!