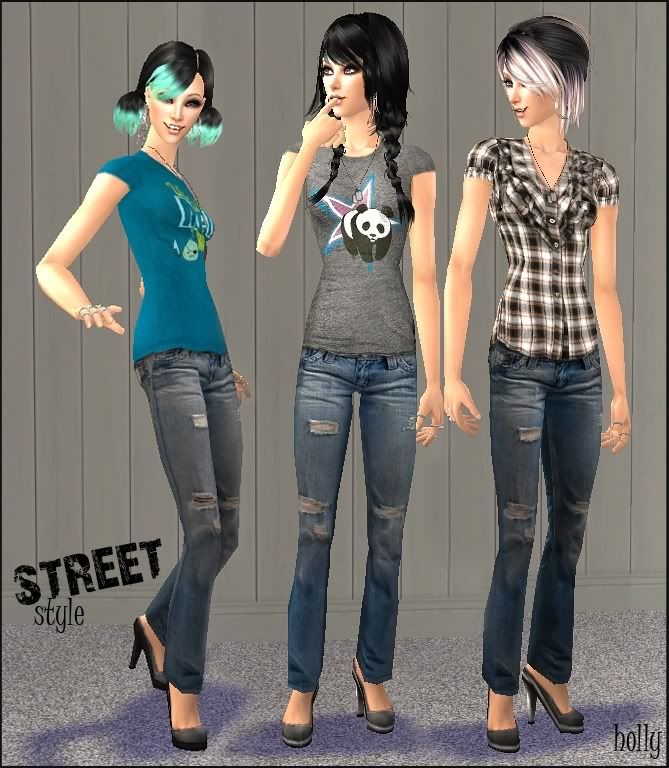 Bluewater Village website - DEAD SITE
Bluewater Village is a great site with several different creators bringing you a little bit of everything sims.
Bluewater Village seems to be gone. Several of the creator's downloads can be found at MTS2:
Holly
Ewelina
AdiDasek
Ktosiu
Color Sets available at Sims Cave (free registration required)
If anyone has any other info about this site or any of the creators on it, please leave me a note!
Downloads:
Build Mode: Walls, Floors and Terrain Paints.
Buy Mode: All kinds of trendy home furnishings and decor.
Clothing: Oh-so-cute fashions for toddlers and kids, trendy looks for teens and adults, and a few stylish picks for elders. Both male and female fashions available.
Complete Sims: Gorgeous females and hunky males available for download.
Genetics: A large selection of eyes, two skintones, and a few cool female hairs.
Jewelry and More: Amazing earrings, some goth necklaces for males and females, trendy purses and a beanie hat.
Make-up: Some trendy make up for your ladies.
Lots: Residential lots, both furnished and not, Community lots and one gorgeous Vacation lot. Lots tend to be modern in style.
Special: Empty neighborhoods, available under "other."
100% Free Site!