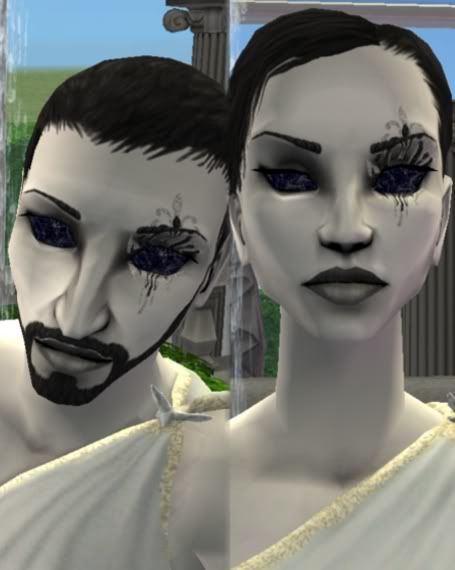 Calalily Sims website -
Dead Site: Calalily's creations can be found at the Graveyard.
Calalily Sims is a long-standing website featuring some of the most creative skintones around. She also creates some cool and unique objects and recolors.
Downloads:
Genetics: Fantasy Skins! Fantasy Skins! Fantasy Skins! (both default and not).
Clothing: Many themed and historical items of clothing, including a pirate theme!
Objects: Tons of Maxis rcolor bedding, to give your sims (gasp!) bedding options, as well as Asian (BV), garden and IKEA (req. SP) recolors.
Build Mode: Walls and Floors.
Lots: A large selection of furnished residential and community lots.
Special: Calalily also hosts Paleonath's TSR items free of charge.
Definitely 100% Free Site!